---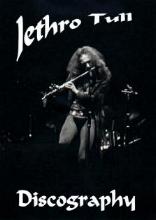 ---
---
Looking for Jethro Tull items ?
Hundreds of Jethro Tull items are
available here at all times:
---
---
All images and text on this website are copyright protected.
Do not use any images or text without my permission.
---
Copyright ©1999 - 2008 Dag Sandbu. All rights reserved.
Disclaimers & Legal Information
Contributors
---
---
Nick Warburton
has updated his
excellent article
on Martin Barre
and his early
career. Read
it here !!
---
This website
has been my
hobby for many
years. However
maintaining and
updating this
website is not
free. Therefore,
any donation to
keep it updated
again is most
appreciated.
Thanks !


---