---
Uriah Heep - Acoustically Driven
---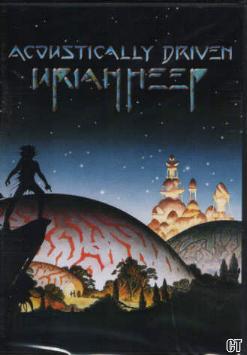 TRACKS: Introduction / Echoes In The Dark / Why Did You Go? / The Easy Road / Come Back To Me / Cross That Line / The Golden Palace / Shadows And The Wild / Wonderworld / Different World / Circus / Blind Eye / Traveller In Time / More Fool You / Lady In Black / Medley: The Wizard-Paradise-Circle Of Hands
YEAR: 2001
COUNTRY: UK / USA
DVD: Classic Rock Legends
REMARKS: This DVD was recorded at the Uriah Heep Christmas Party at the Mermaid Theatre on December 9, 2000 in England. Ian Anderson plays flute on "Circus" and "Blind Eye"