---
LIVE AQUALUNG
---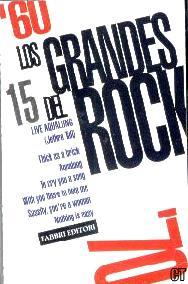 TRACKS: Thick As A Brick / Aqualung / To Cry You A Song / With You There To Help Me / Sossity; You're A Woman, Reasons For Waiting (medley), Nothing Is Easy
YEAR: 1993
COUNTRY: Italy
CASSETTE: Gruppo Editoriale Fabbri S.p.A. MRL 015
REMARKS: Bootleg cassette with live tracks. Tracks 1 and 2 recorded at Essen, Germany January 21st, 1972. Tracks 3 through 6 recorded in Chicago, January 16th, 1970.