---
LIVE IN CHICAGO 1970
---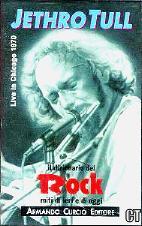 TRACKS: My Sunday Feeling / My God / To Cry You A Song / With You There To Help Me / Sossity; You're A Woman, Reasons For Waiting (medley) / Nothing Is Easy / For A Thousand Mothers
YEAR: 19??
COUNTRY: Italy
CASSETTE: Curcio Editors 17
REMARKS: Bootleg cassette with live tracks, given as a gift to readers of the Italian rock-magazine Dizionario Del Rock. Recorded live at the Arogan Ballroom, Chicago, January 16th, 1970. Transmitted on Chicago FM-radio, August 16th, 1970.