---
THICK AS A BRICK
---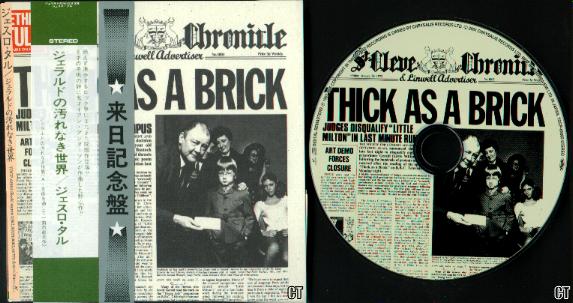 TRACKS: Thick As A Brick (Part 1) / Thick As A Brick (Part 2) / Thick As A Brick (Live at Madison Square Garden 1978) / Interview with Ian Anderson, Martin Barre and Jeffrey Hammond-Hammond
YEAR: 2001
COUNTRY: JAPAN
CD: Toshiba-EMI, TOCP-65883
REMARKS: Limited Edition remastered CD, released in mini-LP sleeve. Comes with mini OBIs that are similar to the ones used on the originally released LPs in Japan. Comes with a lyric insert, with lyrics in english and japanese.