---
BENEFIT
---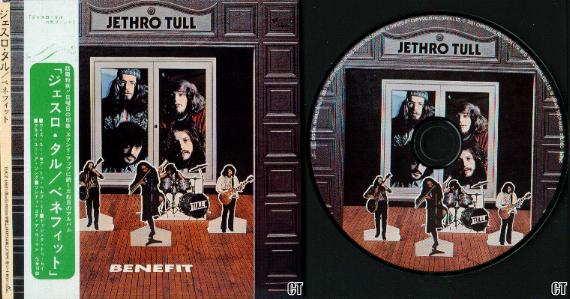 TRACKS: With You There To Help Me / Nothing To Say / Alive And Well And Living In / Son / For Michael Collins, Jeffrey And Me / To Cry You A Song / A Time For Everything / Inside / Play In Time / Sossity; You're A Woman / Singing All Day / The Witch's Promise / Just Trying To Be / Teacher (Original UK Mix)
YEAR: 2001
COUNTRY: JAPAN
CD: Toshiba-EMI, TOCP-65881
REMARKS: Limited Edition remastered CD, released in mini-LP sleeve. Comes with mini OBIs that are similar to the ones used on the originally released LPs in Japan. Comes with a lyric insert, with lyrics in english and japanese.