---
AQUALUNG
---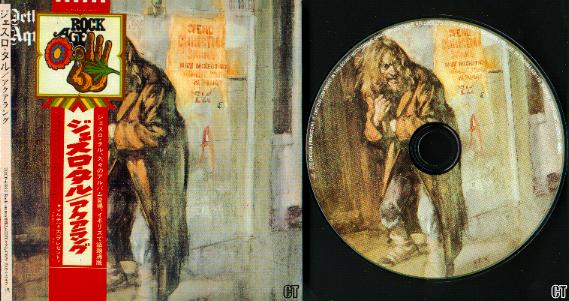 TRACKS: Aqualung / Cross-Eyed Mary / Cheap Day Return / Mother Goose / Wond'Ring Aloud / Up To Me / My God / Hymn 43 / Slipstream / Locomotive Breath / Wind Up / Lick Your Fingers Clean / Wind Up (Quad Version) / Excerpts From The Ian Anderson Interview / A Song For Jeffrey / Fat Man / Bourée
YEAR: 2001
COUNTRY: JAPAN
CD: Toshiba-EMI, TOCP-65882
REMARKS: Limited Edition remastered CD, released in mini-LP sleeve. Comes with mini OBIs that are similar to the ones used on the originally released LPs in Japan. Comes with a lyric insert, with lyrics in english and japanese.