---
TULL ON THE ROAD
---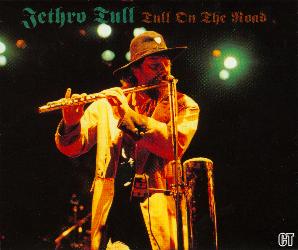 TRACKS: Intro / Minstrel In The Gallery, Cross-eyed Mary (medley) / Living In The Past / Rocks On The Road / This Is Not Love / Serenade To A Cuckoo / Like A Tall Thin Girl / The Whistler (instrumental) / White Innocence / Mother Goose / Thick As A Brick / Paparazzi (Instrumental) / Doctor To My Disease / A New Day Yesterday / Reasons For Waiting (Look Into The Sun (instrumental)?????) / Farm On The Freeway / Jump Start / Aqualung / Locomotive Breath, Thick As A Brick (reprise)
2 CD: Stars And Stripes 003
QUALITY: Very good.
TOTAL TIME: 55:40 min, 48:41 min.
REMARKS: Bootleg. Recorded at the first show in Nassau Coliseum, Long Island, November 14th, 1991. "Intro" is a taped version of Carl Orff's "Carmina Burana". "Rocks On The Road" mistitled as "Ducks On The Road" both on cover and CD.