---
THICK AS A STAGE
---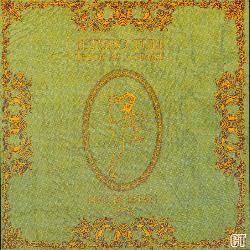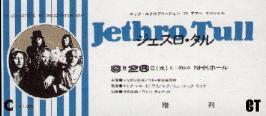 TRACKS: Introduction / Thick As A Brick I incl. Bourée and Flute Solo / Thick As A Brick II incl. Drum solo / Cross-Eyed Mary / A New Day Yesterday incl. keyboard solo / Aqualung / Wind-Up / Guitar Solo / Locomotive Breath / Wind-Up
2 CD: Private Masters PM 023/024, ('99) (Japan)
QUALITY: Very Good
TOTAL TIME: 77:55 min, 57:23 min.
REMARKS: Bootleg. The front cover says 1973 - but Jethro Tull didn't play in Japan in '73 at all, and the enclosed reprint-ticket that was released with this original says 1974 (the ticket is from the Jethro Tull concert at the Tokyo NHK Hall, 28. August - 1974). But this recording is probably from Koseinenkin-Kaikan, Tokyo, Japan, July 15 - 1972. This is the same recording as Complete Performance 1972, but from a different source - and this cd is about 9 minutes shorter than Complete Performance 1972 but with slightly better sound quality.