---
SECOND TO NONE
---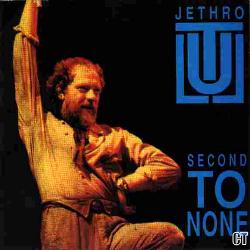 TRACKS: Doctor To My Disease / Gold-tipped Boots, Black Jacket And Tie / Rocks On The Road (live) / Like A Tall Thin Girl (live) / Mother Goose, Jack-A-Lynn (medley, live) / Bourée (live) / Aqualung, Locomotive Breath (medley, live)
CD: Rockdreams ROCKS 92003, '92 (LU)
QUALITY: Excellent.
TOTAL TIME: 29:56 min.
REMARKS: Bootleg. Two first are pirate tracks taken from Catfish Rising. The rest are recorded at Electric Ladyland Studios, New York, August 20th, 1991. "Jack-A-Lynn" is not listed on the cover.