---
OUT OF EGYPT
---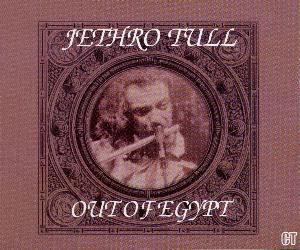 TRACKS: Opening / A Passion Play / Thick As A Brick / Queen And Country / A Passion Play / How Much Is That Doggy In The Window / Skating Away On The Thin Ice Of A New Day / My God (including God Rest Ye Merry Gentlemen, Bourée and keyboard solo) / Cross-eyed Mary (including No Rehearsal and part of The Hare Who Lost His Spectacles) / Aqualung / Back-door Angels (containing part of Minstrel In The Gallery) / Locomotive Breath, Hot-headed English General, Wind-up (medley)
2 CD: All Of The World AOTW-94002, ('??) (JA)
QUALITY: Very good / Good.
TOTAL TIME: 51:29 min, 59:34 min.
REMARKS: Bootleg. Recorded in Osaka, Japan, August 21st, 1974. First "A Passion Play" excerpt is listed as "Sweet Dream". "For A Thousand Mothers" is mentioned on the sleeve, but not played.