---
MY GOD
---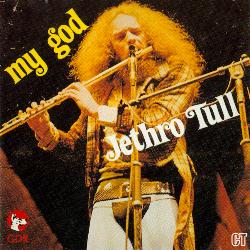 TRACKS: My God (including elements of Soirée, By Kind Permission Of and Bourée) / Thick As A Brick / Aqualung / To Cry You A Song / A New Day Yesterday / Cross-eyed Mary / Tomorrow Was Today, Hymn 43 (medley) / Nothing Is Easy
CD: Great Dane Records GDR CD 8915
QUALITY: Very good.
TOTAL TIME: 78:09 min.
REMARKS: Bootleg. Recorded in Essen, Germany, January 21st, 1972.