---
MOVE ON
---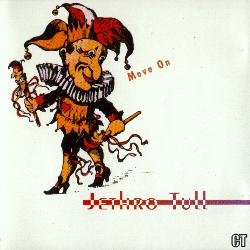 TRACKS: Flute Solo, Bourée, Soiree, God Rest Ye Merry Gentlemen, and Kelpie (medley) / Songs From The Wood / Hunting Girl / Jams O'Donnell's Jig / Thick As A Brick / Too Old To Rock'n'Roll; Too Young To Die / Guitar Solo / Minstrel In The Gallery / Locomotive Breath / The Dambusters March
CD: Save The Earth STE 012
QUALITY: Excellent.
TOTAL TIME: 51:08 min.
REMARKS: Bootleg. Second half of concert recorded by Dutch radio at the Congresgebouw, The Hague, Netherlands, March 16th, 1980. First half released on On The Move. "Jams O'Donnell's Jigs" is mis-labelled as "Donald's Chicks".