---
LIVING IN THE PAST 2
---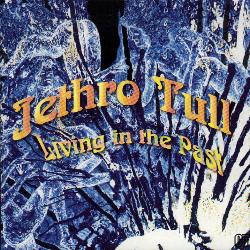 TRACKS: Locomotive Breath (instrumental), Hunting Girl (medley) / Under Wraps / Later That Same Evening / Pussy Willow / Clasp / Living In The Past / Dharma For One / Thick As A Brick / Aqualung / Locomotive Breath / Too Old To Rock'n'Roll; Too Young To Die, Thick As A Brick (medley)
CD: Live Storm LSCD 51526
QUALITY: Very good.
TOTAL TIME: 66:50 min.
REMARKS: Bootleg. Recorded at the Hammersmith Odeon, London, September 9th, 1984. Best quality recording released from that concert, including the legal Friday Rock Show Sessions - Hammersmith (Live). "Dharma For One" is the well-known recording from Carnegie Hall, New York, November 4th, 1970, released on the original Living In The Past album.