---
LIVE UP
---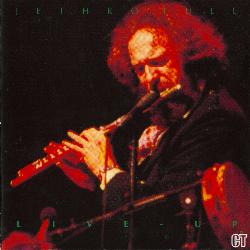 TRACKS: My God / Thick As A Brick / Aqualung / To Cry You A Song / A New Day Yesterday / Cross- eyed Mary / Tomorrow Was
Today, Hymn 43, Nothing Is Easy (medley) / Wind-up / Locomotive Breath
CD: Chapter One CO 25114
QUALITY:Very good.
TOTAL TIME: 74:03 min.
REMARKS: Recorded in Essen, Germany, January 21st, 1972. Long solo bits have been cut from "My God" and "Cross-eyed Mary".
"Tomorrow Was Today" is listed as "New Song".