---
LIVE AT THE LONESTAR
---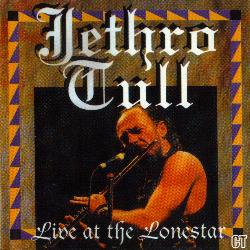 TRACKS: Living In The Past / My Sunday Feeling / Thick As A Brick / So Much Trouble / Andy Gidding's Parrot (instrumental) / Farm On The Freeway / Dharma For One / This Is Not Love / Aqualung, Locomotive Breath (medley) / Bourée
CD: Backstage BKCD 037
QUALITY: Excellent.
TOTAL TIME: 55:52 min.
REMARKS: Bootleg. Recorded at the Lonestar Roadhouse, New York, April 26th, 1993. "Dharma For One" is mis-labelled as "Dammer For A Winer", and "Locomotive Breath" as "Slowdown".