---
HIPPODROME BREATH
---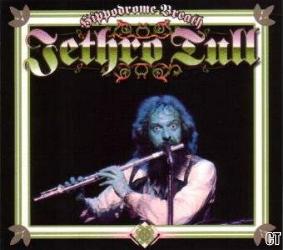 TRACKS: Skating Away On The Thin Ice Of A New Day / Jack-In-The-Green / Thick As A Brick / Songs From The Wood / Velvet Green / Hunting Girl / Aqualung / Guitar Solo / Wind Up / Locomotive Breath
CD: The Swingin' Pig Records TSP-CD-284, '02 (THAI)
QUALITY: Excellent
TOTAL TIME: 56:40 min.
REMARKS: Bootleg. Recorded live at the Golders Green Hippodrome, London, UK, February 10th 1977. Same recording as "Songs From The Wooden Grammophone".