---
FOR A THOUSAND YEARS
---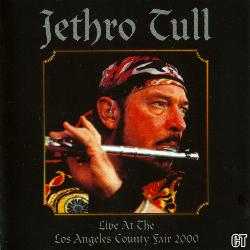 TRACKS: For A Thousand Mothers / Nothing Is Easy / Thick As A Brick / Medley: Songs From The Wood-Too Old To Rock'N'Roll-Heavy Horses / With You There To Help Me / Pibroch / Hunting Girl / In The Grip Of Stronger Stuff / My God / Living In The Past / Locomotive Breath / Aqualung
CD: The Snippin' Engineer Records TSE-CD-2005-1, '00 (??)
QUALITY: Excellent
TOTAL TIME: 79:47 min.
REMARKS: Bootleg. Recorded live at Los Angeles County Fair, CA 09/17/2000.