---
FLUTE CAKE
---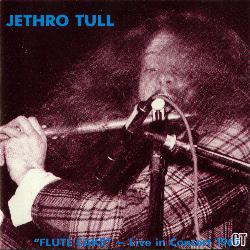 TRACKS: Back To The Family / Dharma For One / Nothing Is Easy / A Song For Jeffrey / My Sunday Feeling / Martin's Tune / To Be Sad Is A Mad Way To Be
CD: Living Legend Records LLRCD 024, (IT)
QUALITY: Excellent.
TOTAL TIME: 63:20 min.
REMARKS: Bootleg. Recorded in Stockholm, Sweden, January 9th, 1969 (Second concert). First concert is released on Nothing Is Easy. "To Be Sad Is A Mad Way To Be" is mis-labelled as "Happy Everyday".
This CD comes in 2 different versions, the first one has green text on cover and white label on disc, the other one has blue text on cover and blank label on disc.