---
FARM ON THE HIGHWAY
---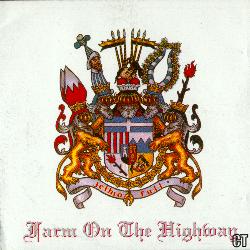 TRACKS: Thick As A Brick / Farm On The Freeway / Wond'ring Aloud / Skating Away On The Thin Ice Of A New Day / Jump Start / Too Old To Rock'n'Roll; Too Young To Die / Aqualung / Locomotive Breath / Thick As A Brick (reprise) / Dharma For One / Under Wraps / Pussy Willow / Clasp / Living In The Past
CD: Trade Service Rare Recording Collection RRC 008
QUALITY: Excellent.
TOTAL TIME: 74:34 min.
REMARKS: Bootleg. Tracks 1 through 9 recorded at the Philadelphia Tower Theatre, November 25th, 1987. "Dharma For One" is the well-known recording from Carnegie Hall, New York, November 4th, 1970, released on the original Living In The Past album. Tracks 11 through 14 recorded at the Hammersmith Odeon, London, September 9th, 1984. Also released under the name Farm On The Freeway (on the sleeve at least; the CD still says Farm on The Highway).