---
DARK HAITI
---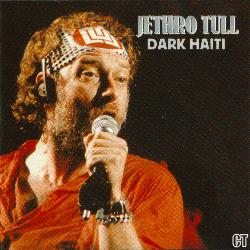 TRACKS: One Brown Mouse / Heavy Horses / My God (including God Rest Ye Merry Gentlemen, Kelpie and Bourée) / Dark Ages / Cross-eyed Mary / Thick As A Brick / Quatrain, Aqualung (medley) / Locomotive Breath, The Dambusters March and Aqualung (medley)
CD: Save The Earth Love The Music STE003, '92 (??)
QUALITY: Excellent (mono)
TOTAL TIME: 74:23 min.
REMARKS: Bootleg. Recorded at the Seattle Coliseum, April 10th, 1979. On the LP "Dark Ages" is listed as "Dark Haiti" and the final medley is listed as "Finale". On the CD "The Dambusters March" and "Aqualung" are listed as "Final Chords".