---
CAUGHT IN THE CROSSFIRE
---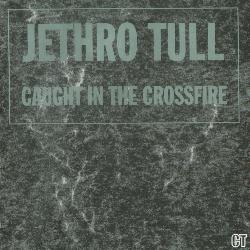 TRACKS: Crossfire / Songs From The Wood / Heavy Horses / Batteries Not Included / Protect And Survive / Bungle In The Jungle / Guitar Solo, Aqualung / Locomotive Breath / Skating Away On The Thin Ice Of A New Day / Solos (including Trio) / Uniform
CD: Genschman Records Gensch 1010CD, '92 (Euro)
QUALITY: Very good.
TOTAL TIME: 70:36 min.
REMARKS: Bootleg. Tracks 1 through 8 recorded at the Checkerdome, St. Louis, October 26th, 1980. Last three recorded at the L.A. Sports Arena, Los Angeles, November 12th, 1980. "Guitar Solo" and "Solos" aren't listed on the cover, cf. King Biscuit Flower Hour (26/10/80) and A Night On The Road respectively.