---
BRITISH PROGRESSIVE ROCKERS
IN CONCERT
---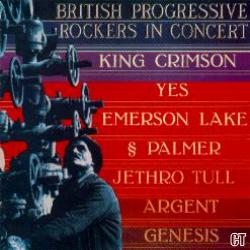 TRACKS: Thick As A Brick / Aqualung / Locomotive Breath
2-CD: Seagull Records 029, '90 (IT)
QUALITY: Excellent
TOTAL TIME: 78:34 min, 61:39 min, Jethro Tull tracks are a total of 20:36 min.
REMARKS: Bootleg compilation with several artists. Jethro Tull tracks listed as live in USA 1974, but they are probably recorded in 1982.