---
BRICKS ON THE ROAD
---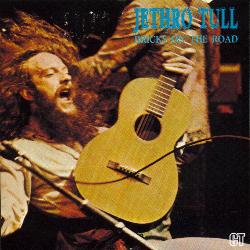 TRACKS: Too Old To Rock'n'Roll; Too Young To Die / Minstrel In The Gallery / Excerpts from Beethoven's 9th Symphony / My God / Cross-eyed Mary / Aqualung / Guitar Improvisation, Wind-up / Back-door Angels, Instrumental / Wind-up (reprise) / Locomotive Breath / Like A Tall Thin Girl / Bourée / Aqualung / Locomotive Breath / Rocks On The Road
CD: American Concert Series ACS 034
QUALITY: Poor
TOTAL TIME: 67:51 min.
REMARKS: Bootleg. First six tracks recorded ?????. Tracks 7 through 10 are recorded in Los Angeles, August 15th, 1976, and are the same as side 2 on Genuine Tune. Last five tracks recorded at a Chicago radio show, 1991 (IAA, MBA and DPG).