---
THE CONVENTIONAL FLAUTIST
---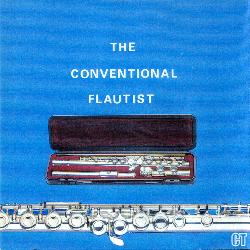 TRACKS: Elegy / Circles / Mother Goose / Up The Pool / Bourée / My Sunday Feeling / It's Breaking Me Up / Serenade To A Cuckoo / A Song For Jeffrey
CDR: HMRCD00.04
QUALITY: Excellent
TOTAL TIME: 53:23 min.
REMARKS: Bootleg. Not a real Jethro Tull CD. Recorded at the 6th UK Jethro Tull Convention, Woodville Halls, Gravesend, November 30th, 1996. Track 1 is IAA and DPA. Track 2 is IAA and Solstice including CBU. Track 3 through 5 are IAA, AGI and JNY. Track 6 through 9 are IAA, MIA, CBU and Mick Summerland.