---
SYMPHONIC JETHRO
---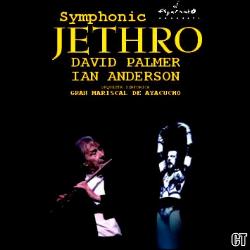 TRACKS: Thick As A Brick / In A Stone Circle / Bourée / Living In The Past / Life Is A Long Song / Elegy / In The Grip Of Stronger Stuff / Too Old To Rock'N'Roll
CDR: No label, '01 (UY)
QUALITY: Excellent
TOTAL TIME: 32:34 min.
REMARKS: Bootleg. Recorded at Barbula Amphitheatre, Valencia, Venezuela on April 13, 2000. Ian Anderson playing with Carabobo Symphonic Orchestra, conducted by David Palmer.