---
ROCKLINE 2000
---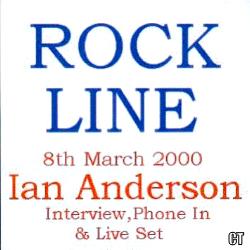 TRACKS: Interview / Bungle In The Jungle / Phone Ins / Bourée-Living In The Past / Thick As A Brick Excert / Habanero Reel (live) / Postcard Day / Locomotive Breath (live) / Too Old To Rock'N'Roll / The Secret Language Of Birds (live)
CDR: No label '00 (USA?)
QUALITY: Excellent
TOTAL TIME: 74:36 min.
REMARKS: Bootleg. Recorded from US Radio, Rockline, 08.03.00.