---
PLOUGHING THE BOOTS VOL. 3
---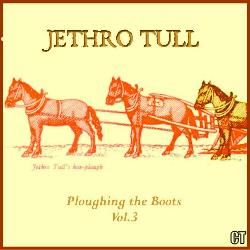 TRACKS: I Wonder Who / Jam / Roots To Bells Intro / Dust Devils-She Moves Through The Fair / Dangle The Billies / Dot Com Intro / Martin Barre Instrumental / Aquadiddley / 70s Medley / Medley-Cheerio
CDR: No label, '01 (NL)
QUALITY: Various: from good to excellent
TOTAL TIME: 55:32 min.
REMARKS: Bootleg. A compilation of various unreleased Jethro Tull tracks performed live over the years.