---
PILGRIM'S PROGRESS
---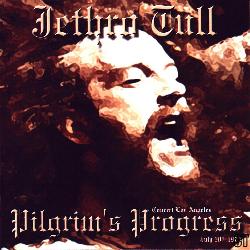 TRACKS: A Passion Play (complete) / Thick As A Brick / Flute Solo / Thick As A Brick Reprise / Cross-Eyed Mary / No Rehearsal / Instrumental / Drum Solo-218 Babies and a
Kangaroo / Aqualung
CDR: No label, '?? (??)
QUALITY: Very Good
TOTAL TIME: 78:33 min.
REMARKS: Bootleg. Recorded at the Los Angeles Forum, July 20th to 22nd, 1973.