---
ONE FLUTE OVER THE CUCKOO'S NEST
---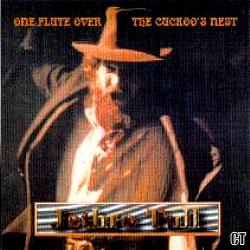 TRACKS: Thick As A Brick / Living In The Past / Steel Monkey / Serenade To A Cuckoo / Rock Island / Pussy Willow, Pibroch (medley) / Bourée, My God (medley) / Fat Man / Too Old To Rock'n'Roll; Too Old To Die / Aqualung
CDR: HMRCD 00.002, ('97?) (UK)
QUALITY: Excellent
TOTAL TIME: 60:16 min.
REMARKS: Bootleg. Recorded live at Wembley Stadium, London, September 1st, 1990.