---
MY GOD / TICKETRON
---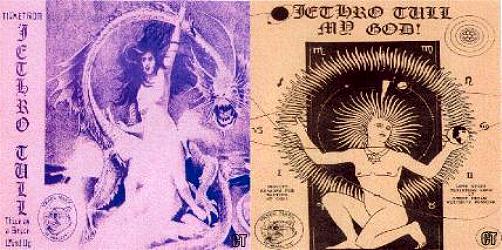 TRACKS: Sossity You're A Woman,Reasons For Waiting (Medley, Live) / My God! (Live) / Love Story / Christmas Song / 17 / Sweet Dream / Witch's Promise / Thick As A Brick / Wind-up (including Locomotive Breath and Hot-headed English General)
2 CDR: No label (USA)
QUALITY: Very Good/Excellent
TOTAL TIME: 41:34 min, 48:06 min.
REMARKS: Bootleg. Two first tracks recorded at Long Beach, California, April 19th, 1970. Tracks 3 - 7 are pirate releases of single tracks. Last 2 tracks recorded at Scope Norfolk, Virginia, April 22nd, 1972. Both CDRs taken from the original LPs with the same names.