---
MINSTRELS IN THE RED HOUSE
---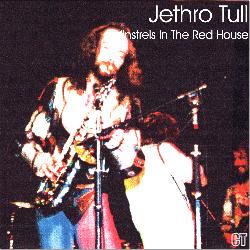 TRACKS: Minstrel In The Gallery / Requiem / Aqualung / Cold Wind To Valhalla / Chateau d'Isaster (including Scenario, Audition, Skating Away On The Thin Ice Of A New Day, Sailor, and No Rehearsal) / Teacher
CDR: (no label or catalogue number)
QUALITY: Very Good/Good
TOTAL TIME: 66:04 min.
REMARKS: Bootleg. Tracks 1 through 4 recorded at the Maison Rouge Mobile, Monte Carlo, 1975. Track 5 recorded at the Chateau d'Herouville, Paris, 1973. Track 6 recorded live in Buffalo, NY, September 1975.