---
LONDON BLITZ
---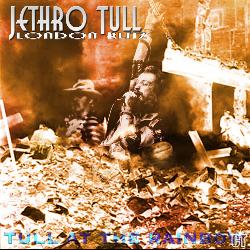 TRACKS: Wind Up-A Passion Play (Critique Oblique) / Thick As A Brick / My God / Flute Solo (incl. God Rest Ye Merry Gentlemen) / Piano Solo-My God Reprise / Cross-Eyed Mary / How Much Is That Doggie In The Window / Skating Away On The Thin Ice Of The New Day / Wond'Ring Aloud-Again / Ladies / Drum Solo / WarChild
CDR: M of I 005, '02 (UK)
QUALITY: Very Good
TOTAL TIME: 74:41 min.
REMARKS: Bootleg. Recorded live at the Rainbow Theatre, London, UK, November 16 1974.