---
ISTANBUL AMPHITHEATRE
---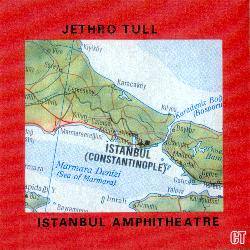 TRACKS: Thick As A Brick / Farm On The Freeway / Paparazzi (instrumental) / Living in The Past / Serenade To A Cuckoo / Mother Goose / Jack-A-Lynn / Budapest / Fat Man / My God (including Bourée and Soirée) / Kissing Willie / Locomotive Breath / Black Sunday (instrumental), Thick As A Brick (reprise)
CDR: HMRCD00.03, '97 (UK)
QUALITY: Excellent
TOTAL TIME: 69:41 min.
REMARKS: Bootleg. Recorded at the Istanbul Amphitheatre, Turkey, July 13th, 1991. "Black Sunday" listed as "Instrumental Finale".