---
DECENT EXPOSURE
---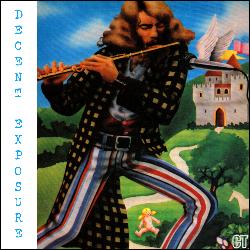 TRACKS: Intro with Minstrel and Passion Play excerpt / Thick As A Brick / Queen And Country / A Passion Play Medley / How Much Is That Doggie In The Window ? / Skating Away On The Thin Ice Of The New Day / My God with Flute Solo / Cross-Eyed Mary with Chateau D'Isaster excerpt / Spectacle intro to Aqualung / Back Door Angels with Minstrel excerpt and Guitar Solo / Locomotive Breath - Hot-Headed English General - Wind Up Outro
2 CDR: No Label, '9? (??)
QUALITY: Very Good
TOTAL TIME: 61:49 min, 51:33 min.
REMARKS: Bootleg. Recorded live at Hordern Pavilion, Sydney, Australia - August 3, 1974.