---
BREMEN 18.10.95
---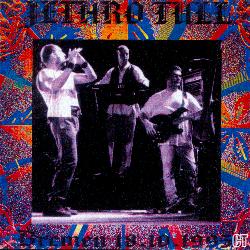 TRACKS: Intro, Roots To Branches / Rare And Precious Chain / Out Of The Noise / Valley / In The Grip Of Stronger Stuff / Dangerous Veils / Nothing Is Easy / Beside Myself / Aqualung / My God / Misére / Fat Man / Budapest / Wounded, Old and Treacherous / Locomotive Breath /Jump Start / Final Chords / Thick As A Brick reprise / We Used To Know / Nothing To Say / In The Moneylender's Temple / Like A Tall Thin Girl
2 CDR: Sleeping Dog Productions TSD 21/22, ('98?) (UK)
QUALITY: Excellent
TOTAL TIME: 68:37 min, 57:27 min.
REMARKS: Bootleg. First 18 tracks recorded in the Aladinhalle, Bremen, GE, October 18th, 1995. Last four tracks recorded at Carlisle Sands, UK, September 16th, 1995. On the Roots To Banches tour "Nothing To Say" and "Like A Tall Thin Girl" were only played in Carlisle and then dropped from the set.