---
Jethro Tull
---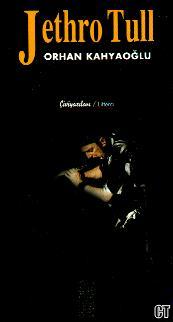 AUTHOR: Orhan Kahyaoglu
YEAR: 2001
COUNTRY: Turkey
SIZE / PAGES: 12 cm x 21,9 cm, 350 pages
REMARKS: A book about Jethro Tull, in Turkish. Contains some photos, some lyrics (both in english and turkish), and a chronological history about every album. It also contains a tour schedule from 1968 until 1998, and a detailed index on Jethro Tull websites on the internet.