---
WHALEFISH RISING
---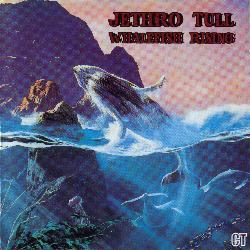 TRACKS: Intro, Minstrel In The Gallery / Cross-eyed Mary / Kissing Willie / Rocks On The Road / This Is Not Love / Serenade To A Cuckoo / Like A Tall Thin Girl / The Whistler (instrumental) / White Innocence / Sleeping With The Dog / Living In The Past / Paparazzi (instrumental) / Doctor To My Disease / Thick As A Brick / A New Day Yesterday (including Bourée and Soirée)
CD: Manic Monster Music MMM 004
QUALITY: Excellent.
TOTAL TIME: 75:47 min.
REMARKS: Bootleg. Recorded at the Frankfurt Festhalle, Germany, October 30th, 1991. (Cover says the Netherlands Autumn 1991). "Intro" is a taped version of Carl Orff's "Carmina Burana".