---
FARM ON THE FREEWAY 1
---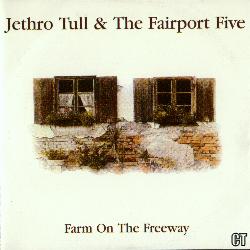 TRACKS: Songs From The Wood / Living In The Past / Serenade To A Cuckoo / Thick As A Brick / Farm On The Freeway / Wond'ring Aloud / Skating Away On The Thin Ice Of A New Day / Jump Start / Too Old To Rock'n'Roll; Too Young To Die / Aqualung / Locomotive Breath / Thick As A Brick (reprise)
CD: Living Legend LLRCD 117, '91 (IT)
QUALITY: Excellent.
TOTAL TIME: 62:28 min.
REMARKS: Bootleg. Features Fairport Convention. Recorded at the Philadelphia Tower Theatre, November 25th, 1987. Copied from the King Biscuit Flower Hour (25/11/87) promo LP. Same recording less three first tracks released on the Too Old To Rock, Too Young To Roll bootleg CD.